Think about this for one moment: If you believe that God has released you to this realm, consider my reasoning with you today. YOU ARE GOD'S ABUNDANCE. Even if you wake up in poverty you are not God's Poverty, you are His treasured possession. Deuteromomy 7:6 says so. If you are sick, you are not God's sickness but you are God's healing balm to the world. YOU ARE GOD'S ABUNDANCE. Heavens still look at you today according to your release briefing in heavens. You are still the envy of angels because greatness is locked inside you. Your condition is not your identity. You are sent from above. You are God's Treasured Possession.
If you are a human being, YOU ARE GOD'S ABUNDANCE. It does not matter the scarcity you find in your life today. You are a misplaced coin that has no value outside Him. You are His treasured possession. You are from Him from above. Before you were formed He knew you. That is Jeremiah 1:5, you walked with Him. You were a qualified expert graduated in His presence and fit for duty and assignment here on earth. You were never a spoiled product ready for recall. You were released an accurate arrow from His hand never to miss it's target in this realm. You are a living proof of His excellence. You never entered this realm unannounced. The earth is your palace and not your prison.
There is no life deficit that is with you today that can surpass the surplus God has deposited inside you. No calamity can deplete the treasured possession that you are in God. Any commodity will appreciate in value as long as it is in the hands of its expert handler. You are the reason all minerals have a high value today. Your price tag is far more increased in the hands of the Almighty God. No one can price you better no one can give you a better name. Your best branding remains in His hands. If you will fill your times with the divine assignment given to you this day; you will find that indeed no hell you face today will surpass the heavens of wealth stored in you.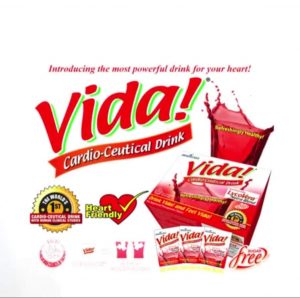 While He was still with you in Jer 1:5 He knew that from the womb to the grave the shall be weapons that will be formed against you. Every weapon that has been prepared to attack you in all your life has been destined to fail Isaiah 54:17. This too shall pass if you go back in time and stand next to Him remembering all the assignments He has given to you. Moments of prayer take you back to the Before-womb times with Him. Reminding you that I'm that moment He deposited all answers to every earthly prayer you shall have inside you. You are His Abundance and treasured possession.
Whatever valuation is given to you on a monthly basis, there has been no tool made yet to evaluate the treasure that God has put inside you. You are the only one who devalues him or herself the most by putting value on your fellow humans that is above yours. It has satisfied God to rank you among royalties in 1 Peter 2:9 such that all royalties never enter premises un-anmounced. Your coming to this realm was announced just like that of Samuel, of Samson, of John and even of Jesus. This earth was wired to welcome you as royalty in your special assignment that God gave you. You are God's treasured possession.
From the moment we were born, someone other than God has always wanted to make us his or her treasured possession. This could have been your mom or dad in their good intentions. This could be your friends or spouse nut further it is your company, your promoter or any other highest bidder in selfish intentions. Your esteem has been developed according to the one whose treasured possession you became. It can be a political party or government. Since all these are mortals and they pass, whose treasured possession are you today? To whom are you selling your soul today? You are God's treasured possession.
Have we lost our treasured possessions? Maybe it's because the employers and customers have also lost us as their treasured possession. How much more when God has lost His treasured possession which is you? For you will have also have lost that same possession. Your true value can never be rewarded by any earthly possessor other than God. Your true value is hidden secret between you and Him. When it is revealed to you your true worth, you cannot send yourself to any other possessor except the possessor of heaven and earth Gen 14:19. You are God's treasured possession. Refuse to be devalued at any cost.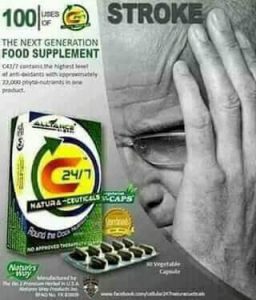 Before I formed thee in the belly I knew thee; and before thou camest forth out of the womb I sanctified thee, and I ordained thee a prophet unto the nations.
Jeremiah 1:5 KJV
Jeremiah's case is your case. Before he was born he was valued, treasured, ordained, approved, accepted as expert in his field. When you are God's treasured possession you are treasured even before institutions, employers and customers will treasure you. Return to your possessor and He will restore your treasured value and reveal it to all whom you are sent to serve. You are God's treasured possession.
Again, the kingdom of heaven is like unto treasure hid in a field; the which when a man hath found, he hideth, and for joy thereof goeth and selleth all that he hath, and buyeth that field.   Again, the kingdom of heaven is like unto a merchant man, seeking goodly pearls:   Who, when he had found one pearl of great price, went and sold all that he had, and bought it.
Matthew 13:44‭-‬46 KJV
He sells all He has to buy you. The Word through which all was made, He surrenders Him (The Word) to have you. You are God's treasured possession.
This earth was designed by God to welcome you as his Royal Ambassador, but is has welcomed you as a slave, as a fugitive, as the indebted one. The story of your life is in direct contrast to God's story about you His treasured possession. Forget the story and find the Kingdom treasure in you (Luke 17:21). Only the Kings can have the Kingdom in them. You are God's treasured possession not your denomination's, not your government's, not your friend's but God's. Stand up the treasure is still within regardless of your story. YOU ARE GOD'S ABUNDANCE. he calls Himself rich through your existence. You are that display on earth.
Message to our home business teams
On the 10 October 2019 I had this more to add to the topic above
PART 2
Yes God has possessions and the Universe is His Possession, but He also has treasured possessions and human beings are His treasured possessions. Your treasured possessions are your dream come true. You are God's dream come true. When God counts His riches He counts human beings for in them He has invested His great possessions.
Our minds are always where our treasures are. God's mind is equally always where His treasure is and YOU ARE HIS TREASURE.
For ye are dead, and your life is hid with Christ in God. When Christ who is our life shall appear, then shall ye also appear with him in glory. Colossians 3: 3-4 KJV
The angels fill the heavens as God's possessions but you are hidden in heaven as TREASURED POSSESSIONS. How can you leave your treasures, how can you forget them? You are hidden by God. How do I reconcile my needy mind with the fact that I am God's Bank? How do I even imagine myself as a Heavenly Bank.
Heavens are not the best thing for God but your hidden life in Heaven is His best thing ever. If you are His treasure then you are His Abundance. When God displays His riches He takes you out of His wallet. You are His Abundance. Right Now you don't feel like your home's abundance or your workplace's abundance, but you are His Abundance. This means that in the natural sense heavens open their eyes wide when you show up because you are the riches of heaven. How come then do you feel like the filth of the hell itself.
Say: I am God's Dream come true.Here is my last question to you today; Can a diamond be needy? Has it lost its shine? Take it to the jeweler and he or she will bring back its bling. Can gold be needy? Take it back to the furnace and see its pure value that furnace is bringing your value to manifestation. YOU ARE GOD'S BLING.
So can you call yourself God's desperate needy diamond or treasure? Treasury cannot be a needy place. Dig deep in you and you will find that you are not needy. Is God rich? Yes He is. Are you His treasured possessions? Yes you are. Is God a man that He should lie? No. Then whats my problem.